Our Services
Explore our services and select the best available option for your house. Or you can give us a call for expert advice and an estimated quote.
CALL NOW : 902-531-2523
Our experts will take care of your vents. Give Us A Call
We can create a custom package tailored just for your needs making vent care easy for you.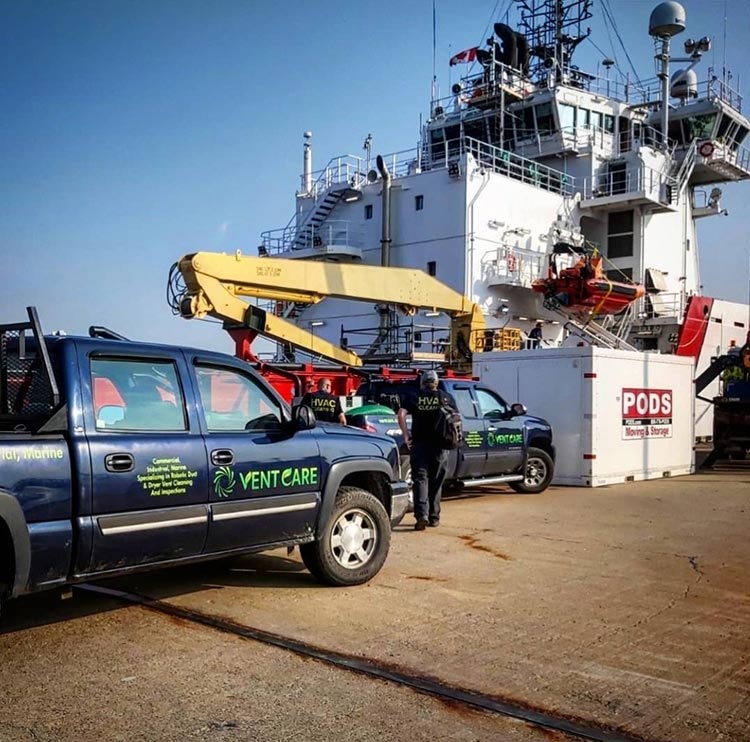 Commercial Duct cleaning- No job to big we have seen and done it all from Hospitals to office buildings.
Industrial - Breath easy after having the lungs of your building cleaned and inspected.
Marine- No ship to big or small from coast guard to military
Dryer Vent Cleaning/Refurbishment- Never worry again about fires after having Vent Care clean your dryer vent. We also run new ducting lines and replace flex ducting where needed.
Video Inspections- Our video inspections will allow you to see the difference we have made in the cleanness of your system.
Infectious Control- Our technicians are infectious control certified to provide you with confidence that no harmful dust will be dispersed in the area getting cleaned.
Making Vent Care Easy for Everyone
An amazing customer satisfaction rate
Successful jobs this month
Discounted rates than current market prices